Employment subsidies and grants
There are opportunities you shouldn't pass up
A GRANT IS ALWAYS WELCOME
The cost of personnel is generally one of the biggest burdens a company must bear on its income statement. However, MOHURE can help our clients optimise staffing costs in two respects:
Training and Learning Contracts
The Training and Learning Contract is a type of contract which aims to facilitate the professional training of employees through a scheme alternating paid work with on-the-job training.
This type of contract is the cheapest, with a fixed, known and reimbursable social security contribution.
The cost of training is deducted month by month from the social security contributions the employer pays for the other employees. Hence in practice, the cost is zero.
Job subsidies
Every year, the different Regional Governments advertise subsidies to promote the permanent hiring of certain groups of people.
All types of companies and self-employed people may benefit from those subsidies, except companies founded on the joint ownership of property (Comunidades de Bienes).
MOHURE are experts in processing those subsidies. In 2018 and 2019, 100% of the applications processed with available funding which met the conditions were successful.
Can we help ease your company's hiring costs?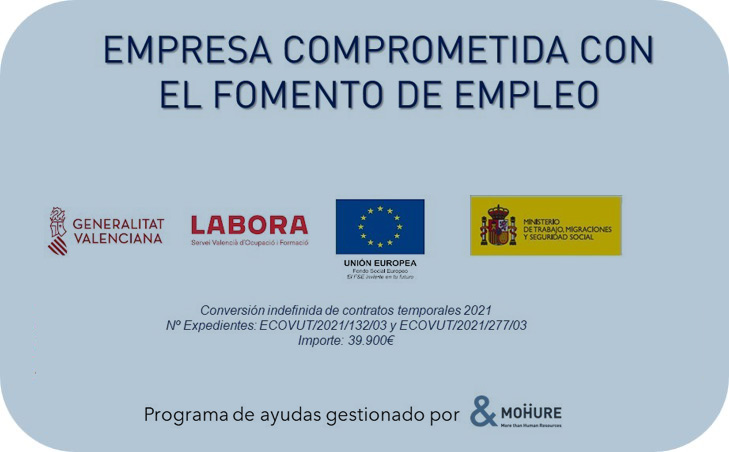 Would you like more information regarding this type of role?
Would you like us to call you?
We'd love to talk to you